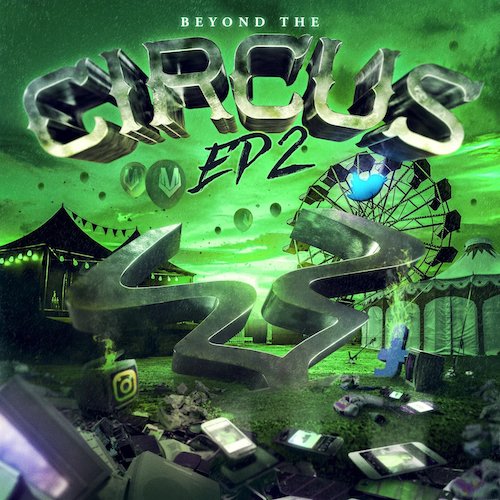 Mob Tactics released their "Beyond the Circus" EP Part 1 back in January, and we now have Part 2 of the series that has been put out. The fiery drum and bass EP consists of "Don't You Ever", "Beyond the Circus", "Unabomber", and "No More Lies". As with the first edition, the second chapter was released through Andy C and Ant Miles' RAM Records, the imprint they started in 1992 in England. There's a third and final part that will be released, and if it follows the same pattern as Part 1 in January and Part 2 in March, will we see Part 3 in May?
"'Don't You Ever' with its juxtaposition of keyed piano notes and tectonic bass stabs leads into album title-track 'Beyond The Circus' with its teetering drum work. In succession, 'No More Lies' reminisces on the old-school while 'Unabomber' flips the switch through stamping LFOs. With one more collection to come, Mob Tactics have already set the pace for 'Beyond the Circus' its packages."
United Kingdom based duo Luke Bugden and Mark Sims have been behind tracks such as a remix of "Is What It Is" by Volatile Cycle, "Irreversible", and "The Answer" featuring Lauren Johnson.
Mob Tactics – Facebook / Twitter / Instagram / SoundCloud
Mob Tactics – Beyond the Circus EP Part 2 Tracklist:
01. Mob Tactics – Don't You Ever (Original Mix)
02. Mob Tactics – Beyond the Circus (Original Mix)
03. Mob Tactics – Unabomber (Original Mix)
04. Mob Tactics – No More Lies (Original Mix)