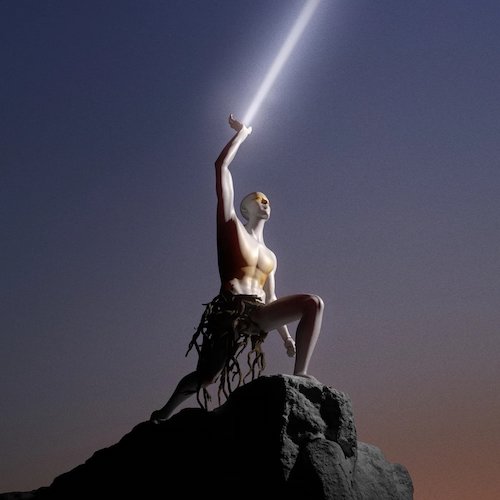 Showing no signs of slowing down is Anyma with a two track EP titled "Explore Your Future". Also consisting of "The Answer", the two songs from the Berlin based artist have been heard in numerous Anyma and Tale Of Us (which he forms with Carmine Conte) sets since last summer. The melodic house and techno EP was released through the imprint label Tale Of Us founded in 2016 called Afterlife.
"Anyma has released two brand new tracks, 'Explore Your Future' and 'The Answer'. The tracks, which have been performed at Anyma's recent shows but never before been released, are accompanied by stunning new visuals depicting a new character Adam – who is also seen on the single's artwork.
The video footage of Anyma's recent live shows – including the visuals from 'Explore Your Future' and 'The Answer', regularly go viral across social media for the breathtakingly high artistic and technological standards they exhibit, pushing the envelope of what's possible in live & recorded music, digital art and visuals."
Italian artist Matteo Milleri has been behind tracks such as "Eternity" with Chris Avantgarde, "The Sign" with CamelPhat, and "Consciousness" with Chris Avantgarde.
Anyma – Facebook / Twitter / Instagram / SoundCloud
Anyma – Explore Your Future EP Tracklist:
01. Anyma – Explore Your Future (Extended Mix)
02. Anyma – The Answer (Extended Mix)