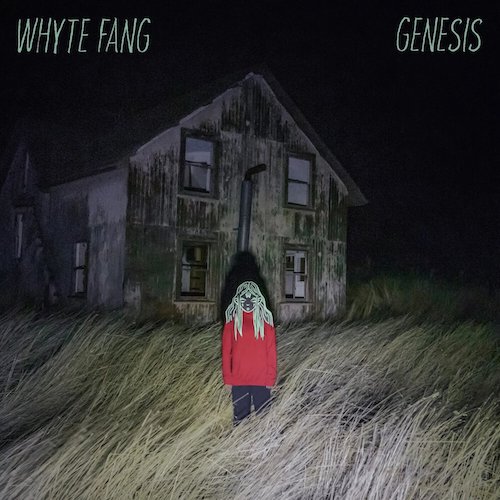 Before she was known as Alison Wonderland, the Australian artist was producing under the name Whyte Fang over 12 years ago. The Los Angeles based DJ and producer now brings the alias to the forefront once again with her debut album under the name called "Genesis". The 12 track set shows the darker and enigmatic side of Alex Sholler, who collaborates with four Los Angeles based artists throughout the album.
The album consists of "Hello", "333", "Genesis", "Scream" featuring Erick The Architect, "High Tonight" featuring Elohim, "Alive" featuring Barney Bones, and "Deep End". Also included are "Atlantis", "Transport God", "Girl", "One Million" featuring Chidi Himself, and "Go".
Coinciding with the release from her own FMU Records are performances at Coachella last weekend and this weekend.
Over the past few months, Alison Wonderland has played songs from the album on her radio show Radio Wonderland, with further support from Illenium, Zeds Dead, Steve Aoki, and Judge Jules.
Under her Whyte Fang alias, the Sydney native had previously put out tunes like "Thy New Sound", a cover of "Say It Right" by Nelly Furtado, and "Play".
Whyte Fang – Facebook / Twitter / Instagram / SoundCloud
Erick The Architect – Facebook / Twitter / Instagram / SoundCloud
Elohim – Facebook / Twitter / Instagram / SoundCloud
Barney Bones – Facebook / Twitter / Instagram / SoundCloud
Chidi Himself – Facebook / Twitter / Instagram / SoundCloud
Whyte Fang – Genesis (Album) Tracklist:
01. Whyte Fang – Hello 🙂 (Original Mix)
02. Whyte Fang – 333 (Original Mix)
03. Whyte Fang – Genesis (Original Mix)
04. Whyte Fang – Scream ft. Erick The Architect (Original Mix)
05. Whyte Fang – High Tonight ft. Elohim (Original Mix)
06. Whyte Fang – Alive ft. Barney Bones (Original Mix)
07. Whyte Fang – Deep End (Original Mix)
08. Whyte Fang – Atlantis (Original Mix)
09. Whyte Fang – Transport God (Original Mix)
10. Whyte Fang – Girl (Original Mix)
11. Whyte Fang – One Million ft. Chidi Himself (Original Mix)
12. Whyte Fang – Go (Original Mix)