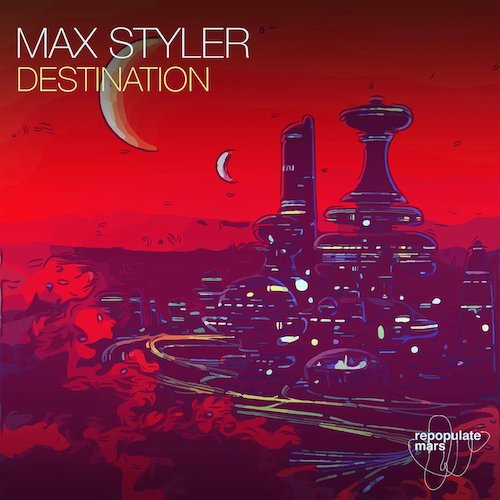 Making his debut on Repopulate Mars is Max Styler with an infectious two track EP titled "Destination". Also consisting of "Pressure" featuring Haylee Wood, the Las Vegas based artist uses arpeggiated synths, tight percussion, driving basslines, and hypnotic vocals throughout the set. The EP was released through the imprint launched by Lee Foss in 2016.
Other tunes from Max Styler to check out include his "Wanna Dance" EP, "I Call That Love" with LA Riots featuring Laura White, and "Resist".
Miami based Haylee Wood, a DJ, producer, and vocalist who has been playing piano and guitar, singing, and writing songs since the age of twelve, has previously worked with Josh Fedz and Gio Lucca on "In The Club", Burman Boys on "The Way I Feel", and Braydon Terzo and Gio Lucca on "The Rhythm".
Max Styler – Facebook / Twitter / Instagram / SoundCloud
Haylee Wood – Facebook / Twitter / Instagram / SoundCloud
Max Styler – Destination EP Tracklist:
01. Max Styler – Destination (Original Mix)
02. Max Styler – Pressure ft. Haylee Wood (Original Mix)