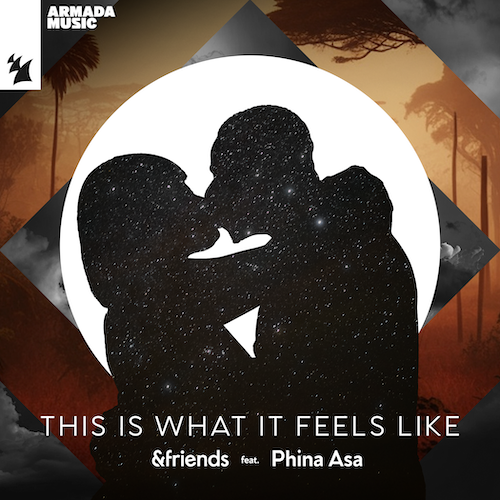 Ten years ago, Armin van Buuren released "This Is What It Feels Like" featuring Trevor Guthrie as the second single from his fifth studio album "Intense" in 2013. Breathing new life into the Grammy nominated tune is &friends with an Afro house cover featuring the soothing vocals of Phina Asa. The song also incorporates the captivating and organic percussion work of Frank Malloy IV. Check out these videos of &friends playing the cover at some of his recent shows!
"This record is about overcoming, triumphing despite all odds, bumps, bruises, and our deepest scars," explains New York based &friends. "It is a celebration, an honoring of how far we've come – at its core, this song speaks to the essential human need for connection and love. This song speaks to the power of love to transform us, to give us purpose and meaning, and to sustain us through the darkest of times. It reminds us that we are not alone in our struggles, and that even in the midst of pain and loss, there is always hope for a brighter future."
The track was supported by Armin van Buuren on 538 Dance Department and Sunnery James & Ryan Marciano on Sexy By Nature 465.
One of the cool parts about the &friends project is his mission in giving back to the global community, as "10% of proceeds from streaming royalties accumulated across &friends releases will be donated to Uganda-based charitable foundation Masaka Kids Africana. Empowering local cultures and giving back to the homes of the voices his music celebrates, &friends intention goes beyond the music it releases."
Sean Thomas launched the &friends project in July 2022 with his debut track called "Gbagbe e" featuring Oluwadamvic, followed by "Ode Ireti" featuring El-Jay & Oluwadamvic the next month. This year, &friends has released "Love Is The Way" featuring Oluwadamvic and "Dangerous" with Dr Feel and Phina Asa.
&friends – Facebook / Twitter / Instagram / SoundCloud
Phina Asa – Facebook / Twitter / Instagram / SoundCloud