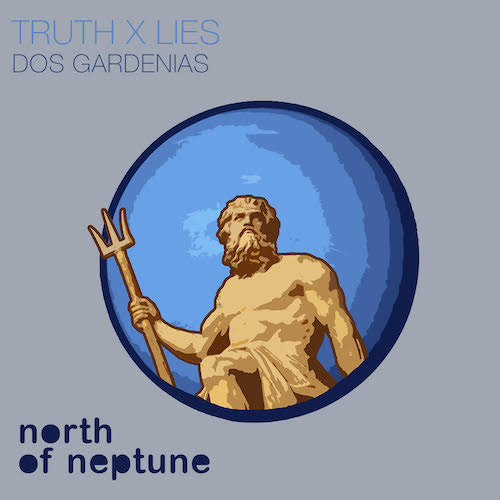 Joining Lee Foss' newly established record label are Truth x Lies with a Latin house tune called "Dos Gardenias". New York based duo Ian Bertles and Ryan Howard use captivating percussion, charismatic trumpets, and an irresistible groove in their latest single.
Read on for an interview with Truth x Lies as they talk about how they would describe their sound in three animals, the creative process behind the track, how their production style has evolved, and more!
What's up Truth x Lies! What have you guys been up to today?
Hey, thanks for having us! We've been working on some new music and keeping up the energy from release day! I hope y'all have had an amazing day as well 🙂
How would you describe your sound in three animals, and why those animals?
Our bass rumbles like a herd of American bison, our drums knock like woodpeckers, and our synths screech like bald eagles.
How did you guys first meet and decide to become a duo?
We met through a mutual friend back in 2012 or so and we started throwing events together in NYC. We started off writing moombahton and Latin trap type stuff under a different name, but eventually we caught the house bug and started Truth x Lies!
What's the story behind the Truth x Lies name?
We wanted something that represented some duality but also something that was easy to market and brand. It was something that came to us really quickly and it just stuck with us.
Your new single "Dos Gardenias" was recently released on Lee Foss' new record label North of Neptune. What was the creative process like in producing the track?
We live in the Washington Heights neighborhood in New York City which is predominantly Latin American. Ian was born here and Ryan has lived in this neighborhood for almost 15 years. We get to hear tons of bachata, salsa, reggaeton and tons of other really great Latin music on the streets. Once we found the right sample and worked on getting the vibe right it came together really fast.
How did you guys decide that North of Neptune was the right imprint to release it from? 
We've been sending music to Kaysin and Lee Foss for a year or so now for the Repopulate Mars labels. Generally our music doesn't quite fit their sound but they love our tunes and ask us to keep sending them tunes. Once North of Neptune was announced they asked us for music again, and they really liked this one. We're so happy to join the Repopulate family and hopefully you'll hear some more music on their label(s) soon!
Has your production style evolved since you first started out? 
Absolutely! We started writing together in 2015 and we went from writing trap and Latin music to writing more house. Once we started to really hone in on our sound in 2019 things seemed to come together and I think all artists go through a discovery phase finding their artistic voice.
Can you share with us what you have in line for the rest of the year?
We have some big remixes coming out that we've been working on, a collab with one of our favorite producers/humans, a STACK of originals to release, and we're working on a tour for the summer and fall!
Favorite song of 2023 so far: Andruss – Toma Que Toma (Original Mix)
Best track to play at peak time: Bleu Clair – Samsara (Original Mix)
Producer(s) and/or vocalist(s) you'd most like to work with: Martin Ikin, Joshwa, any vocalist doing something out of the box!
Upcoming artist(s) to watch for in 2023: Galo, Andruss, Roxe, Indeck
Take a listen to "Dos Gardenias" below and give Truth x Lies a follow!
Truth x Lies – Facebook / Twitter / Instagram / SoundCloud