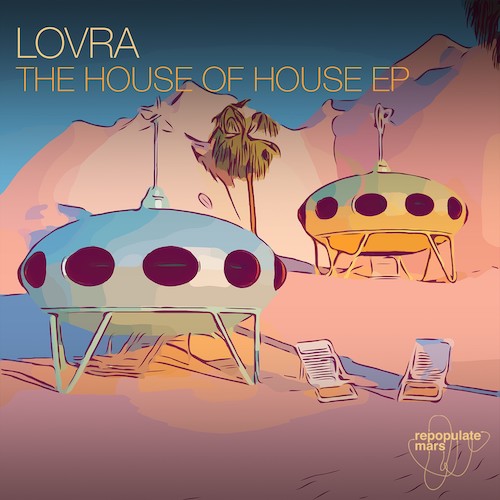 LOVRA first joined Repopulate Mars in January with the release of "Rhymorator". The German artist makes her return to the imprint with a three track EP titled "The House Of House". Included in the tech house set are the title song, "Sonic" (which samples a 1997 song called "Sonic Empire" by Members Of Mayday), and "Do What you Do". The deep and groovy EP was released by the record label that was founded by Lee Foss in 2016. Check out these videos of LOVRA playing the tunes at some of her recent shows!
"Each track is a reflection of my passion for the 90s and 00s electronic rave scene," shares LOVRA. "This EP is a nostalgic tribute to the era with iconic sounds and grooves that come straight from the bottom of my heart. I hope these tracks will touch and connect with people on the dance floor and create new memories together. Additionally, I'm grateful to Repopulate Mars for their support in bringing this EP to life and hope that it will become a staple in the playlists of electronic music fans worldwide."
Berlin based Laura Lüngen has been part of the renowned Ministry of Sound family for over six years, playing at the clubs around the world in locations such as Greece, Singapore, Italy, Japan, Spain, Bangkok, and London.
Other songs of LOVRA to check out include "Can't Control", "Shake It", and "Let's Freak" with Kevin McKay.
LOVRA – Facebook / Twitter / Instagram / SoundCloud
LOVRA – The House Of House EP Tracklist:
01. LOVRA – The House Of House (Original Mix)
02. LOVRA – Sonic (Original Mix)
03. LOVRA – Do What You Do (Original Mix)