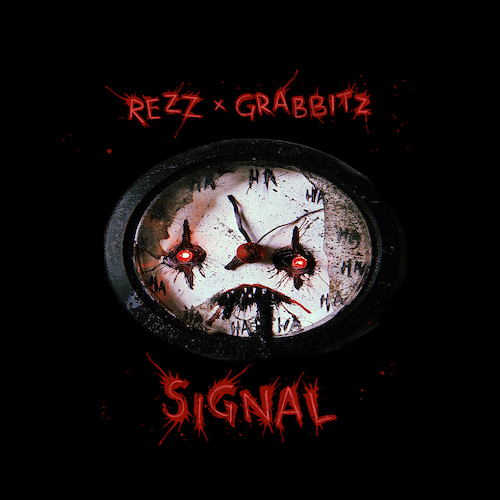 Candian artist REZZ and Los Angeles based Grabbitz have joined forces once again for an electronic and rock fusion called "Signal". Following up their 2020 single "Someone Else", heavy basslines, rock elements, midtempo beats, and the captivating vocals of Grabbitz are used in their latest collaboration. The tune was released through HypnoVizion, the record label launched by REZZ last October. It's also the second track from her upcoming EP titled "It's Not A Phase", with "Blue In The Face" with Shadient and fknsyd released last month.
"This second collaboration with Grabbitz confirmed that we need to make WAY more music together," shares REZZ. "It's the perfect blend between punk and mid-tempo and I couldn't be more stoked. I think day 1 fans will enjoy this, as well as new punk fans!"
Grabbitz states that "It's hard to top the feeling that 'Someone Else' gives, but I speak for both of us in saying I think we did."
Originally from Niagara Falls, Ontario, Isabelle Rezazadeh played the song during her set at Ultra Music Festival in Miami earlier this year. Over the past year, she has released tracks like "Suffer In Silence", "Arcturus" with Seven Lions, and "Puzzle Box" with Subtronics.
Multi-instrumentalist, producer, and songwriter Nick Chiari has bee behind tunes such as "Bruises" with NGHTMRE, "You Were Right" with Illenium and Wooli, and a remix of "Running Up That Hill" by Kate Bush.
REZZ – Facebook / Twitter / Instagram / Soundcloud
Grabbitz – Facebook / Twitter / Instagram / Soundcloud