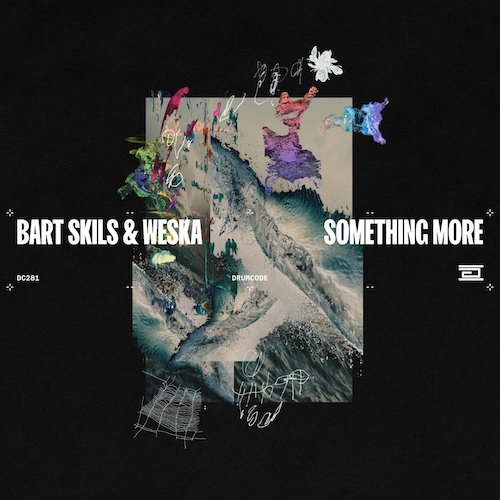 Bart Skils and Weska are no strangers to working together, as they have collaborated on EPs such as "Shades Of Summer" and "Polarize". The two have teamed up once again on a two track techno EP titled "Something More". Also consisting of "Palm Strings", the guys use rolling basslines combined with tight percussion and atmospheric melodies in their latest set. The EP was released by Adam Beyer's record label Drumcode, which he founded in Sweden in 1996.
"Bart and I have become close friends over the years and genuinely love making music together," says Weska. "Despite living on different continents, making music is seamless. We're always on the same page creatively so we're constantly bouncing ideas off one another. 'Something More' and 'Palm Strings' is a pair of these ideas that came fully to life and we couldn't be happier with the results."
The tunes have been supported by DJs such as Oliver Heldens, Gabriel & Dresden, Rodg, Eddie Halliwell, and more.
Amsterdam based Bart Schils has released his "Roll The Dice" EP, "Horsepower" EP, and remix of "Quiet Distortion" by Gregor Tresher over the past eight months.
Other tracks of Toronto native Cody Hull to check out are his "Dovercourt / Limelight" EP with Charles D, his remix of "Reforma" by Spencer Brown, and his edit of "The Robots" by Kraftwerk.
Bart Skils – Facebook / Twitter / Instagram / SoundCloud
Weska – Facebook / Twitter / Instagram / SoundCloud
Bart Skils & Weska – Something More EP Tracklist:
01. Bart Skils & Weska – Something More (Original Mix)
02. Bart Skils & Weska – Palm Strings (Original Mix)