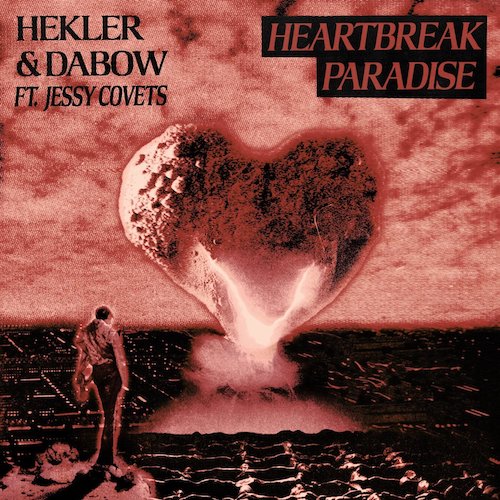 A trio of artists in Hekler, Dabow, and Jessy Covets have made their debut on MONTA with the release of "Heartbreak Paradise". Hekler and Dabow use heavy basslines with some bleeps and bloops, while Jessy Covets adds her ethereal vocals to the mix. The enigmatic song was released on the imprint Boombox Cartel started in 2021.
"This track project started over a year ago, it has gone through different version and even vocalist," explains Hekler. "Finally Jessy hopped on and came up with the line "Heart Break Paradise" which we loved and set the tone for the rest of the Record."
Hekler recently played the collaboration on his radio show What The Hek Radio 014.
Las Vegas native Shaun Bacus has been behind tracks such as "Juggernaut", "404" with Gladez, and his debut album "Abyss" which was released earlier this year.
Other songs from Argentinean Nehuen Garro to take a listen to include "Flashback" with L*o*J, "I Surrender" with Jon Casey, and his debut album "Weird Music Of All Kinds" which was released in 2021.
Singer, songwriter, producer, and multi-instrumentalist Jessy Covets, a New York native now based in Los Angeles, has previously worked with the likes of JMBB on "Smooth Operator", Tsu on "Seasons", and Vinicius Nape on "You Can't Stop Me Now".
Hekler – Facebook / Twitter / Instagram / SoundCloud
Dabow – Facebook / Twitter / Instagram / SoundCloud
Jessy Covets – Facebook / Twitter / Instagram / SoundCloud