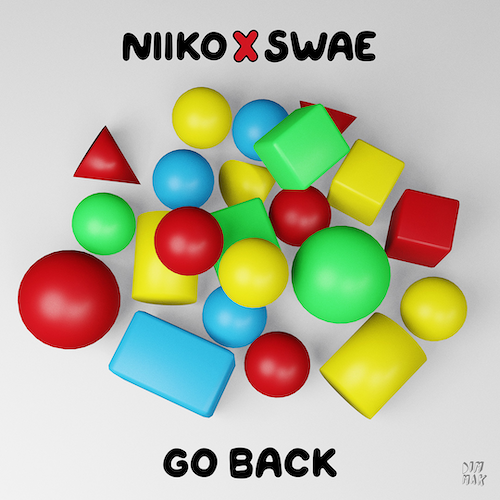 Newport Beach natives NIIKO X SWAE join Dim Mak for the first time with a heater of a bass house track called "Go Back". The guys use a haunting intro that leads into arpeggiated synths and a thumping bassline in their latest single. Check out this video of NIIKO X SWAE playing the tune live!
NIIKO shares that "Starting in 2011, my brother was constantly jacking up our family's electrical bill. Whether it was his bitcoin mining operation or putting on mini DJ sets for the neighbors with full-blown lasers, strobes, and fog machines in our media room- as a sophomore in high school, he was way way way ahead of his time.
In 2015, at the age of 17, my brother Spencer tragically passed away in a car accident. Trying to take every bit of inspiration from the situation, I immediately took the DJ decks he had been using and brought them to school with me at SMU in Dallas, Texas. Determined to learn- I linked up with SWAE who had been DJing for a while now. After going back and forth with each other from just our dorm, we finally started to play shows in the local Dallas area. Everything started to snowball and after a few years, we are still going strong as the duo NIIKO X SWAE.
There's not a show that goes by where we do not play in Spencer's honor! Every year we are continuously giving back in his name through the Spencer Bishop Becker Memorial Foundation which donates Converse shoes to the homeless as well as provides scholarships to less fortunate students in need.
The breakdowns in our new song "Go Back" pay homage to some of the tracks Spencer used to show me back in the golden area of EDM- hence the track's name. The drops have a new flair from the current bass and future house movements."
Label head Steve Aoki recently supported the track on Aoki's House 513, with Showtek playing it on Skink Radio 259.
Nikolaus Becker and Mark Manchester, who performed at Coachella earlier this year, have been behind songs such as "Help Me" with Deorro featuring Kiiara, a remix of "One More Time" by Armin van Buuren, featuring Maia Wright, and "Easy" with Nicky Romero.
NIIKO X SWAE – Facebook / Twitter / Instagram / SoundCloud