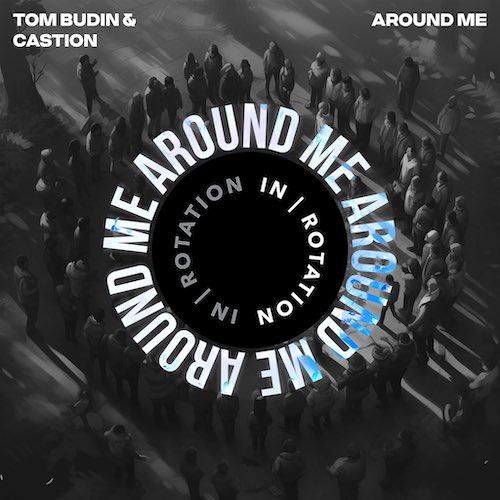 In February 2022, Tom Budin and Castion first teamed up on a bouncy house tune called "F.U.N". The Australian artist and native of Spain link up for a second time to create dark yet upbeat track titled "Around Me". The guys use deep bassline and tight percussion combined with haunting vocals in their next single together. The song was released on In / Rotation, which was founded in 2017 under the Los Angeles based Insomniac Music Group.
Label head Pasquale Rotella played the tune on Night Owl Radio 409, with further support from MorganJ, BIJOU, Albert Neve, Charlie Lane, Lumberjack, and Majestic.
As a 16 year old in 2013, Tom Budin's remix of "Clarity" by Zedd featuring Foxes was chosen by Zedd himself. Recent songs of the Sydney based artist include "Forget About It" with Pirra and "She Wanna Dance" with Needs No Sleep.
Originally from Tenerife in the Canary Islands, Antonio Castrillo Cabrera has been behind tracks such as "El Amor" featuring Martina Camargo, "Desire", and "Gotta Think About It".
Tom Budin – Facebook / Twitter / Instagram / SoundCloud
Castion – Facebook / Twitter / Instagram / SoundCloud