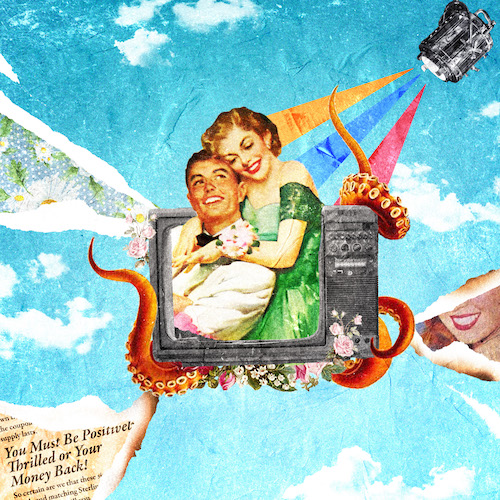 Combining retro sounds with the best of todays bass music is Effin in his debut album titled "Cheap Thrills". Nashville native and Icon Collective graduate John Douglas Bowden samples styles from the 50s and 70s while while incorporating his own refreshing style. The album is available to download for free, but it's definitely worth it to support the artist!
The album released from Los Angeles based Create Music Group consists of "Thrill", "Sorry", "Get It On", "Black Magic", "Lessons", "Interlude", "Divine", and "Pump" with Deathpact. Also included are "Rabbit" with Jiqui, "Null", "Yesterdays", "It's Gone", and "Goodbye".
Regarding his future, he says that "Cheap Thrills is everything that Effin represents and will represent going forward. It's an audio collage of hundreds of different sounds, styles, and influences slammed and crunched together. Above all things, it's a love album. It pulls you in and spits you out, filled with digital nostalgia and distorted fantasies. This one is incredibly special to me and I think that will be obvious from the opening thrill until the final goodbye."
Tunes from the album have been played by DJs such as Zeds Dead, Illenium, Liquid Stranger, NGHTMRE and SLANDER, ARMNHMR, Hekler, and Diesel.
Effin – Facebook / Twitter / Instagram / SoundCloud
Deathpact – Facebook / Twitter / Instagram / SoundCloud
Jiqui – Facebook / Twitter / Instagram / SoundCloud
Effin – Cheap Thrills (Album) Tracklist:
01. Effin – Thrill (Original Mix)
02. Effin – Sorry (Original Mix)
03. Effin – Get It On (Original Mix)
04. Effin – Black Magic (Original Mix)
05. Effin – Lessons (Original Mix)
06. Effin – Interlude (Original Mix)
07. Effin – Divine (Original Mix)
08. Effin & Deathpact – Pump (Original Mix)
09. Effin & Jiqui  – Rabbit (Original Mix)
10. Effin – Null (Original Mix)
11. Effin – Yesterdays (Original Mix)
12. Effin – It's Gone (Original Mix)
13. Effin – Goodbye (Original Mix)