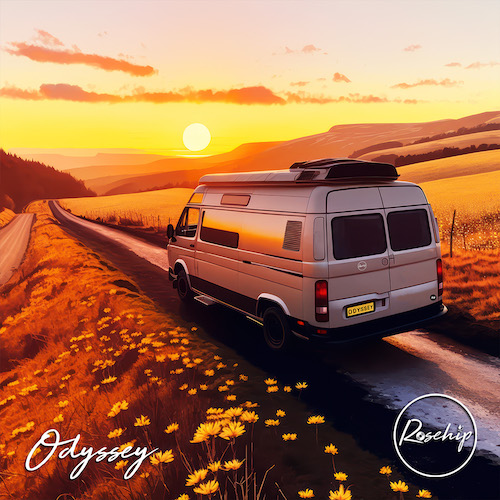 If you're needing those couple of perfect songs to wind the night down, look no futher that the "Odyssey" EP from Rosehip. The mesmerizing five track set consists of "Amber", "Found", "Yawn" featuring Kali Says What, "Bloom", and "Nectar" featuring Thpcmkr. The London based artist released the dreamy and atmospheric EP from his own imprint in Xoji Records.
"Fusing different sounds and styles within the body of work, Odyssey combines elements of Chillwave, Electronica, Lo-Fi, Electro-pop and Future Bass. Flowing across the five offerings, Odyssey articulates a late-summer-inspired journey filled with joyful melodies and dazzling soundscapes."
Keir Craxton released his debut album titled "Origins" in June 2022.
Rosehip – Facebook / Twitter / Instagram / SoundCloud
Kali Says What – Facebook / Twitter / Instagram / SoundCloud
Thpcmkr – Facebook / Twitter / Instagram / SoundCloud
Rosehip – Odyssey EP Tracklist:
01. Rosehip – Amber (Original Mix)
02. Rosehip – Found (Original Mix)
03. Rosehip – Yawn ft. Kali Says What (Original Mix)
04. Rosehip – Bloom (Original Mix)
05. Rosehip – Nectar ft. Thpcmkr (Original Mix)