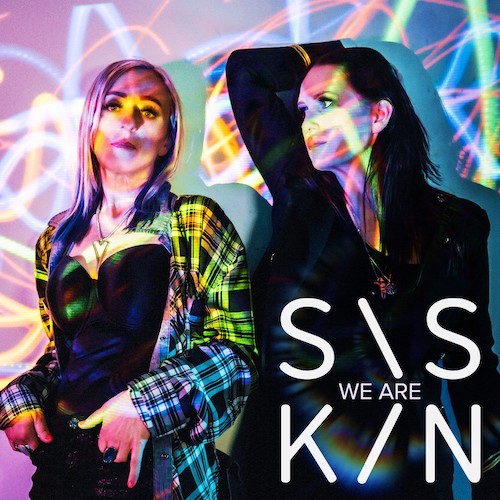 Since forming in 2019, Siskin have been pumping out quality quality trance tunes left and right. United Kingdom based duo Sue McLaren and Suzanne Chesterton have now unveiled the culmination of their work in their debut album called "We Are Siskin". The fourteen track set was released through the Netherlands based Black Hole Recordings, which was started in 1997 in Breda,
The album consists of "Always You", "Fly Away", "Let Go", "Deeper Love", "Electric Love", "Villaneve", and "Piece Of My Love". Also included in the set are "Rest Of My Days", "Are We Dreaming", "Forever Gold", "Nobody Loves Me", "Can You Feel It", "Never Alone", and "Atari".
Siskin state that "Over the past six years, life has pulled us both in so many different directions with family, work commitments and obstacles like the COVID Pandemic and living over 120 miles away from each other, but our strong passion and belief in each other have really propelled us to this point. Since we first met in the greenroom of a trance night back in 2017, never could we ever have imagined that our initial connection would eventually lead to the creation of our debut album and all the laughs, tears and elation we'd have on the way… it's been a heck of a journey so far and this is only the beginning!"
Songs from the album have been supported by Cosmic Gate, Aly & Fila, Paul van Dyk, Markus Schulz, Farius, Andrew Rayel, Parnassvs, Photographer, Ferry Corsten, Mark Sixma, Bobina, JES, Judge Jules, Nora En Pure, Solarstone, Fatum, EDX, Armin van Buuren, Above & Beyond, John O'Callaghan, Chicane, Ferry Tayle, Kyau & Albert, Scot Project, Tritonal, and Giuseppe Ottaviani.
Be sure to check out their Official Album Podcast where they discuss production, touring, upcoming music, and more!
Siskin – Facebook / Twitter / Instagram / SoundCloud
Siskin – We Are Siskin (Album) Tracklist:
01. Siskin – Always You (Intro Mix)
02. Siskin – Fly Away (Original Mix)
03. Siskin – Let Go (Original Mix)
04. Siskin – Deeper Love (Original Mix)
05. Siskin – Electric Love (Original Mix)
06. Siskin – Villaneve (Original Mix)
07. Siskin – Piece Of My Love (Original Mix)
08. Siskin – Rest Of My Days (Original Mix)
09. Siskin – Are We Dreaming (Original Mix)
10. Siskin – Forever Gold (Original Mix)
11. Siskin – Nobody Loves Me (Original Mix)
12. Siskin – Can You Feel It (Original Mix)
13. Siskin – Never Alone (Original Mix)
14. Siskin – Atari (Original Mix)