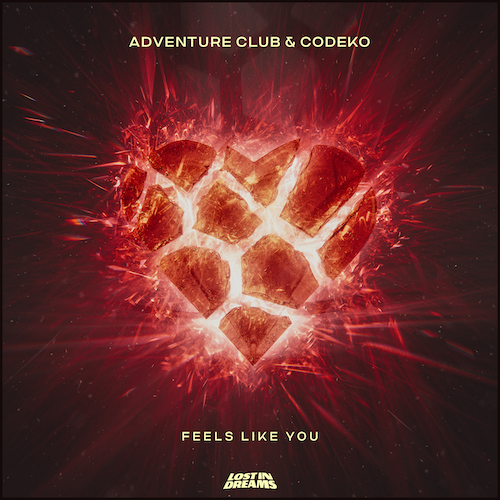 About two years ago, Adventure Club and Codeko first teamed up on "Never Surrender" featuring Sarah de Warren. The Montreal natives and London based artist join forces once again on a catchy and captivating track called "Feels Like You". The song with drum and bass elements and heartfelt vocals was released through Lost In Dreams, which was started in 2021 under Pasquale Rotella's Los Angeles based Insomniac Music Group.
"This song is about the emotional journey of losing someone and wishing they were still around but ultimately you can't be together," share Adventure Club and Codeko. "Throughout the lyrics of 'Feels Like You,' the vocalist expresses the reality of wanting to move forward in life but never replacing who they are missing and the memories that were shared."
The Grammy nominated pair Christian Srigley and Leighton James have released songs on record labels like Monstercat, Slugz Music, Ultra Records, and Dim Mak Records.
Ed Clark, who studied at University of Cambridge for his Masters degree in Physics, has seen his tunes on labels such as Armada, Musical Freedom, Ophelia Records, and Big Beat Records.
Adventure Club – Facebook / Twitter / Instagram / Soundcloud
Codeko – Facebook / Twitter / Instagram / SoundCloud