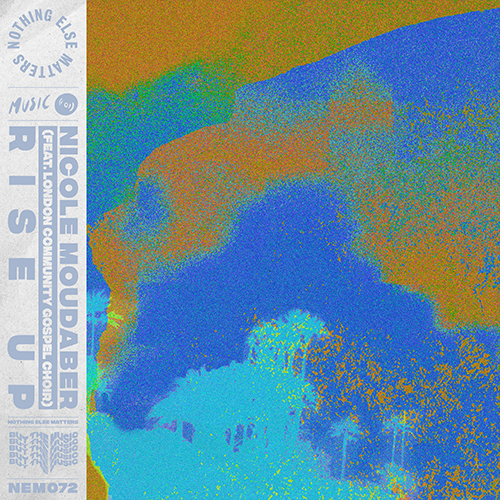 Nicole Moudaber has enlisted the vocal talents of the London Community Gospel Choir in her version of "Rise Up". Originally produced by Soul Providers in 1999, Moudaber used a foot stomping beat along with the soulful vocals provided by the London Community Gospel Choir. The song was released on British record label Nothing Else Matters, which BBC Radio 1 DJ Danny Howard founded in 2016.
"This single has always resonated with me on a deeply personal level, but it is also so relatable on a universal level – considering all that is happening in the world right now," says Moudaber. "The message 'Rise, Rise Up, Dust off and do it again' is such a powerful message: together we can come together and Rise Up to the next level. We recorded with 8 members of the London Community Gospel Choir and let me tell I had GOOSEBUMPS! I think we made a little piece of magic that day. I am so happy you guys can all finally hear it."
She recently played the tune during her set for In The Mood 498 live from Red Rocks Amphitheater in Colorado. Supporters of the track include Mark Knight, MK, Leftwing : Kody, Azzecca, Danny Howard, Eats Everything, and TCTS.
Nicole Moudebaer, who was born in Nigeria, raised in Lebanon, and is now based in London, will be performing at Countdown NYE at the NOS Events Center in San Bernardino, which takes place Saturday December 30 and Sunday December 31.
The London Community Gospel Choir originally formed in 1983 and have worked with artists such as Elton John on "Circle Of Life" from The Lion King, Gorillaz on "Demon Days", and Blur on "Tender".
Nicole Moudaber – Facebook / Twitter / Instagram / SoundCloud
London Community Gospel Choir – Facebook / Twitter / Instagram / SoundCloud