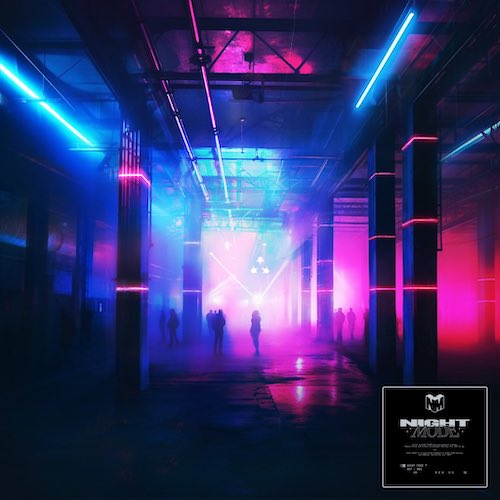 It's a good thing that NIGHTMODE's latest compilation album is called "Warehouse", because that is exactly where these eight tracks should be played! Founded in Los Angeles in 2019 by Tucker (Jericho) Boner and Daniel Goudie, this compilation album is full of all the techno, bass house, and UK Garage you can handle.
The compilation album consists of "Deep End" by Montreal based borne, "Sindrome" by Los Angeles based KILL SCRIPT, "Deep Space" by New Jersey native HELLBOUND!, and "Calling Your Name" by United Kingdom native LINK.
Also included are "Wrong4Me" by Dallas based capshun, "High w You" by Dallas based Isenberg and San Diego based NOISES, "Drink For Evil" by Detroit based MASTERIA and New York based NOHC, and "Tecknon" Australian artist ELAC.
NIGHTMODE – Facebook / Twitter / Instagram / SoundCloud
borne – Facebook / Twitter / Instagram / SoundCloud
KILL SCRIPT – Facebook / Twitter / Instagram / SoundCloud
HELLBOUND! – Facebook / Twitter / Instagram / SoundCloud
LINK – Facebook / Twitter / Instagram / SoundCloud
capshun – Facebook / Twitter / Instagram / SoundCloud
Isenberg – Facebook / Twitter / Instagram / SoundCloud
Noises – Facebook / Twitter / Instagram / SoundCloud
MASTERIA – Facebook / Twitter / Instagram / SoundCloud
NOHC – Facebook / Twitter / Instagram / SoundCloud
ELAC – Facebook / Twitter / Instagram / SoundCloud
NIGHTMODE – Warehouse (Compilation Album) Tracklist:
01. borne – Deep End (Original Mix)
02. KILL SCRIPT – Sindrome (Original Mix)
03. HELLBOUND! – Deep Space (Original Mix)
04. LINK – Calling Your Name (Original Mix)
05. capshun – Wrong4Me (Original Mix)
06. Isenberg & Noises – High w You (Original Mix)
07. MASTERIA & NOHC – Drink For Evil (Original Mix)
08. ELAC – Tecknon (Original Mix)